Since 2002, the Whitten-Newman family has worked together with old friends from across Oklahoma and through new friendships made around the world in order to honor the memory of our late sons, grandsons, brothers, and nephews, Brandon Whitten and Dylan Cheatwood.
The Whitten-Newman Foundation is an umbrella nonprofit that also encompasses FATE (Fighting Addiction Through Education), Sewing Hope, ExplOrology, and Dylan Dreamed. All of these are run by the WNFF board and are founded to educate, empower, and embolden those who are facing addiction, poverty, lack of resources, and stigma around the world.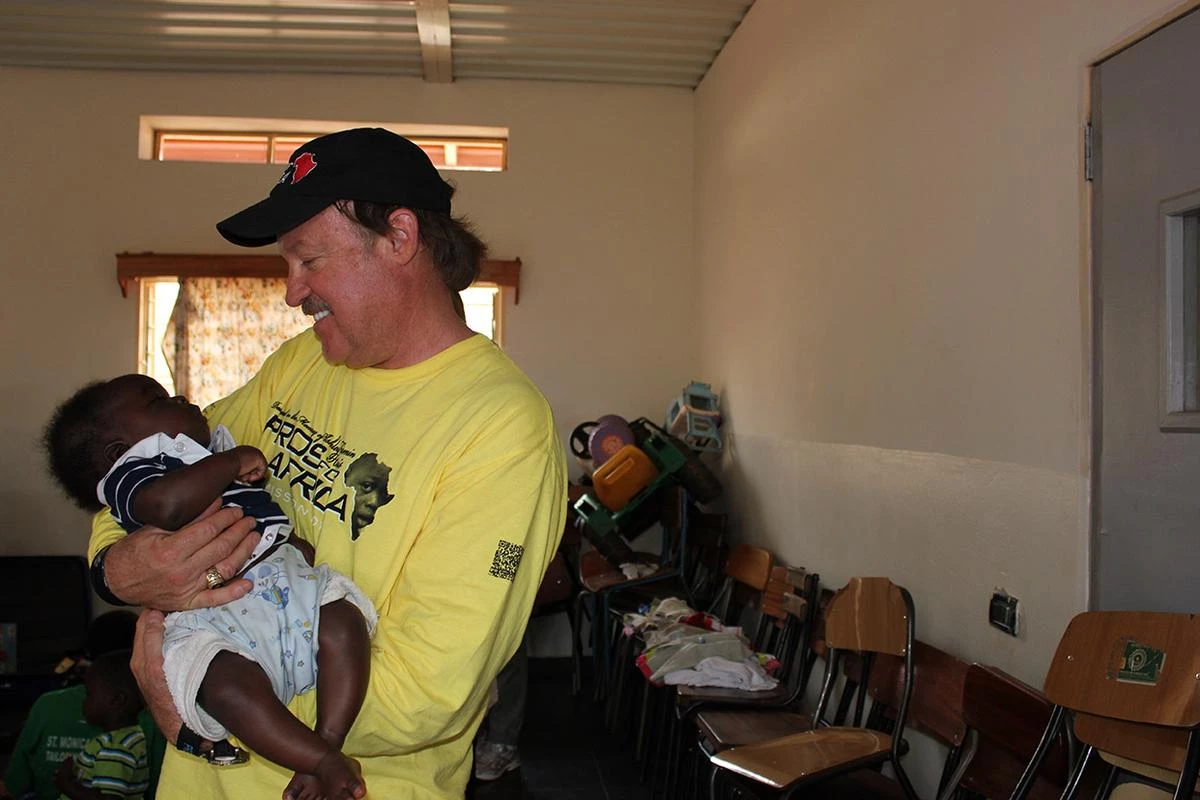 F.A.T.E. works to prevent stigma by producing the Killing Pain docu-series and Reggie Whitten has toured the state of Oklahoma for 21 years telling Brandon's story and warning kids of the dangers of opioid addiction.
Sewing Hope sends money to victimized women and children in Uganda and South Sudan through the funds raised from the Sewing Hope documentary, Sewing Hope book, and selling pop tab purses made in Africa.
ExplorOlogy, in partnership with the Sam Noble Museum, sends kids from around the nation to dig up dinosaur bones at Black Mesa in the panhandle of Oklahoma. We believe in inspiring kids to get involved in science!
The Whitten-Newman Foundation has produced Killing Pain, which won three regional Emmy's, Sewing Hope, voiced by Forest Whitaker, Oklahoma's Fallen, and is currently producing a documentary about the lost dinosaurs of Oklahoma, which are the same dinosaurs WNFF sends kids from around the U.S. to dig up.
Lastly, Hannah Whitten, on behalf of WNFF, is co-producing a documentary, The Curse of Stigma, about the impact of epilepsy stigma in Kenya with Gardiner Lapham from the BAND Foundation. The Whitten-Newman Foundation, along with BAND, is partnering with the International Bureau for Epilepsy (IBE) to run a Kenyan campaign to reduce epilepsy stigma and raise awareness. The Curse of Stigma tells the story of two African women living with epilepsy and the pain, isolation, and harm they have suffered because of discrimination and deeply imbedded cultural beliefs. The extended trailer of The Curse of Stigma premieres at the 2023 International Epilepsy Congress in Dublin, Ireland. The full documentary will be featured at select international film festivals in 2023-2024. Funds raised through this effort will go directly to the International Bureau for Epilepsy's Africa Anti-Stigma Campaign. Hannah Whitten is pursuing this project in honor of her brother, Dylan, who passed away from sudden unexpected death in epilepsy (SUDEP) in 2017."
With an emphasis on preventing addiction and student mentoring in science, technology, engineering and math (STEM), the Whitten-Newman Family Foundation (WNFF) has incubated new charitable foundations and funded several notable projects, including finding a cure for epilepsy.
WNFF is a private operating 501(c)(3) nonprofit foundation based in Oklahoma City, Oklahoma. Charitable giving through WNFF is entirely determined at the discretion of the WNFF Board of Directors. If you are interested in getting involved, please reach out to [email protected]
WNFF does not accept solicitation regarding grants or charitable giving requests of any kind, whether an individual, a nonprofit organization, or corporate entity.